Just Because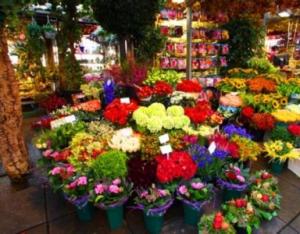 Designer's Choice
The Freshest Market Flowers Arranged
Fresh Cut Garden Flowers hand arranged by one of our designers in a vase or other vessel.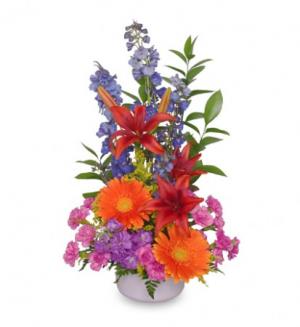 Oh Happy Day!
Bouquet
Honor them by sending this cheery Oh Happy Day! bouquet of gerberas, lilies, delphinium and other bright seasonal flowers from FLOWERS PLUS! You may call us to send flowers or order flowers online anytime, day or night!
Are you looking to surprise your sweetheart 'Just because'? Flowers make the perfect, spur-of-the-moment gift item. Let FLOWERS PLUS help you put a smile on someone's face, whether it's your better half, a family member or a friend. Send a small vase of daisies as a pick-me-up or a dozen red roses to turn up the heat. No matter what your reasons, FLOWERS PLUS can help!